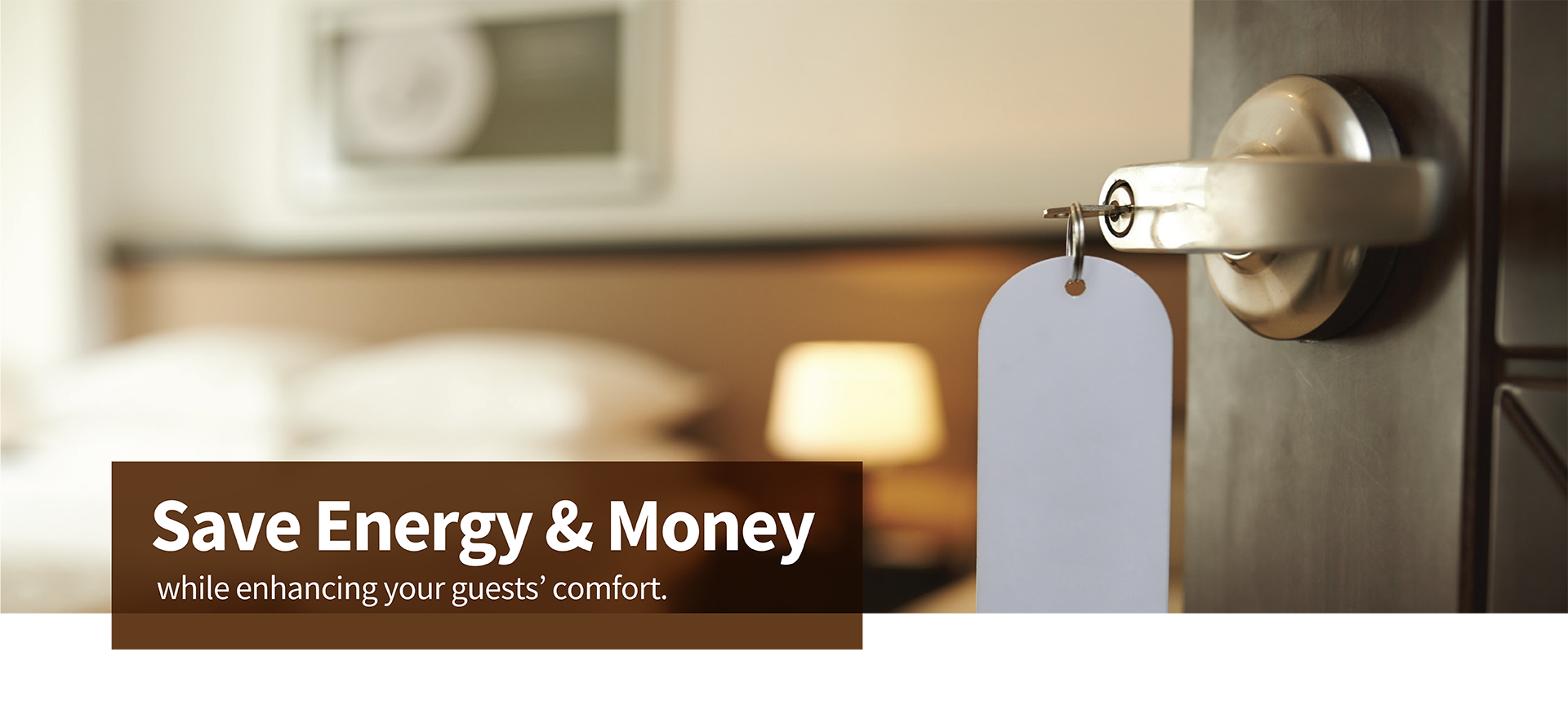 As a hotel owner or manager, you'll want to invest in initiatives that give you the best investment return. Over our history, we've seen this time and time again: implementing energy efficiency measures delivers an impactful ROI.
Energy Efficiency is more than just changing light bulbs...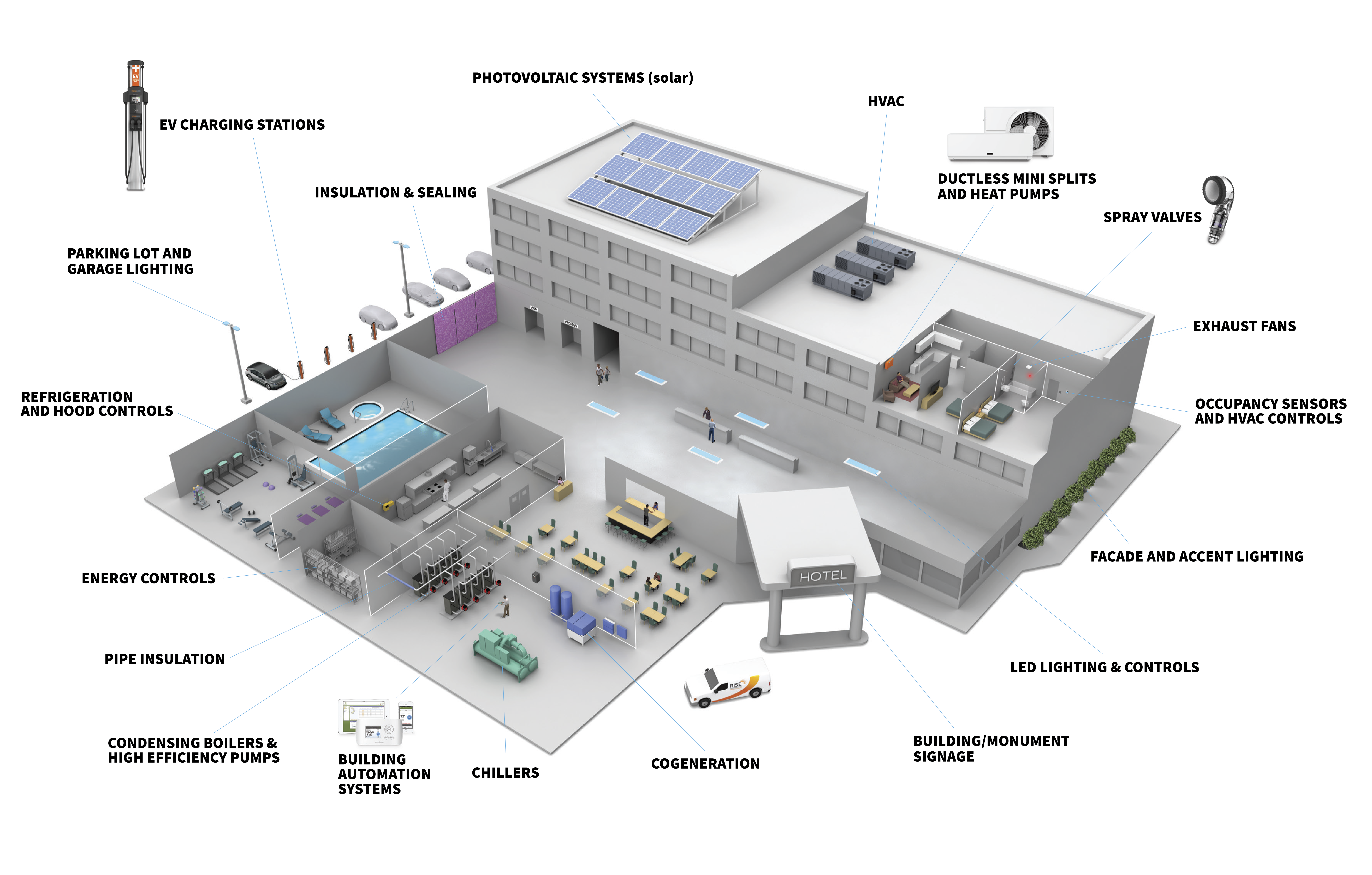 RISE has a 40+ year track record of delivering efficiency services and fulfilling retrofit projects of all types and sizes. It sets the industry standard for longevity, professionalism, customer satisfaction, and program sponsor trust. We provide unique access to some of the most aggressive incentives for energy efficiency available in the US. These incentives can cover a large share of the project's cost, giving you a high return on your initial, out-of-pocket investment.
Lighting & Lighting Controls
One of the easiest, quickest and most cost-effective ways to reduce energy consumption and lower utility bills.
Building Automation Systems
Building controls help operate buildings occupant comfort and efficiency.
Kitchen & Restaurant Efficiency Measures
Implementing refrigeration and hood controls and updating outdated kitchen equipment can reduce operating expense costs.
HVAC
RISE will review your existing equipment for end-of-life replacements to prepare and plan to ensure you don't end up needing expensive emergency work done. The newest HVAC units have all the smartest technology which keeps your buildings running as efficiently as possible.
Insulation & Weatherization
By installing new insulation or adding to existing insulation you can pinpoint the sources of occupant discomfort, reduce unwanted energy loss and devise strategies to improve building envelope efficiency and create better work environments.
And More!
There are many energy efficiency measures you can implement at your hotel. Download our brochure for more information and contact us today for your no-cost energy assessment.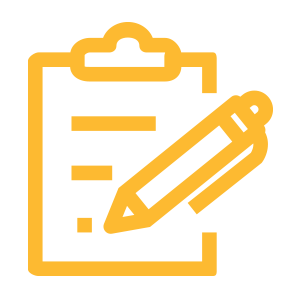 Assessment
A RISE Business Energy Specialist performs a no-cost assessment to understand your needs and identifies strategies to meet them. Your proposal will outline the installed costs, expected energy savings, and applicable money-saving incentives.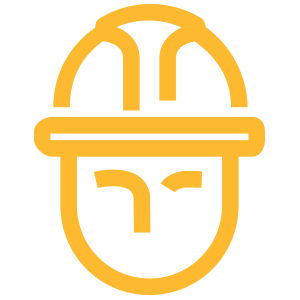 Installation
RISE's turnkey project management and installation services include securing all permits and developing installation schedules that minimally impact the hotel's operations. Our in-house staff of certified installers, technicians, and electricians are skilled at completing your project efficiently. And, once your project is completed, RISE stands by you with extended warranties and a dedicated support team.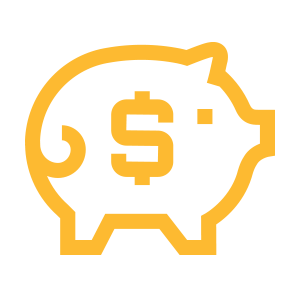 Financial Savings
We make energy-efficiency upgrades more affordable by helping customers take advantage of utility and government incentives and financing. Our work with utilities and other program sponsors in the region assures you of maximum savings and rapid paybacks.
Hotel Energy Efficiency Brochure
Why save energy?
Energy-efficient practices are good for your business. They can even help boost your company's image, since today's customers prefer environmentally conscious businesses.
They increase your building's property values and substantially lower your energy bills.
They reduce equipment maintenance costs and create a better environment for employees & customers.
In the bigger picture, sustainable practices bring new jobs to our economy, put less strain on our infrastructure, and help the environment. With all these benefits, it is no wonder more companies are viewing energy efficiency as an essential business asset.