Electric Vehicle (EV) Charging Stations
---
ELECTRIC VEHICLE CHARGING STATIONS
The Edison Electric Institute projects that over 7 million electric vehicles will be in use by 2025, more than 10 times the number on the road today. Employees, tenants, and customers are already expecting convenient access to charging stations, and demand will only grow as EVs become more commonplace. Facility owners interested in installing EV charging stations are turning to RISE licensed specialists in "end-to-end" EV solutions. We're with you all the way, from site analysis and design, to installation and warranty protection. And with direct access to utility and government incentives that will substantially reduce your required investment.
The Advantages
Worry-free Installation
RISE is an authorized reseller with fully licensed installation staff. We use premium equipment from leading manufacturers that's intelligent, interactive and rugged.
Flexibility of Operation
Drivers can signal their intention to power up with a single, easy-to-use app, which speeds acceptance and eliminates potential congestion.
Complete Network Control
Managing charger operations is completely within your control. Set fees any way you like, any time you like.
Approved Program Installer
As an approved installer, RISE can directly access substantial incentives available from National Grid, Eversource and various government program sponsors. They make EV charging stations more affordable than ever.
TAKE ACTION AND SEE THE DIFFERENCE.
RISE can evaluate the benefits of installing Electric Vehicle Charging Stations at your facility. We can present you with a proposal that outlines the investment, the benefits, and the incentives available from utilities and other program sponsors that can help reduce your out-of-pocket cost.

If you choose to proceed, licensed professionals will install premium charging units with minimal disruption to your operations. RISE will guarantee all work and follow up to make sure you are completely satisfied.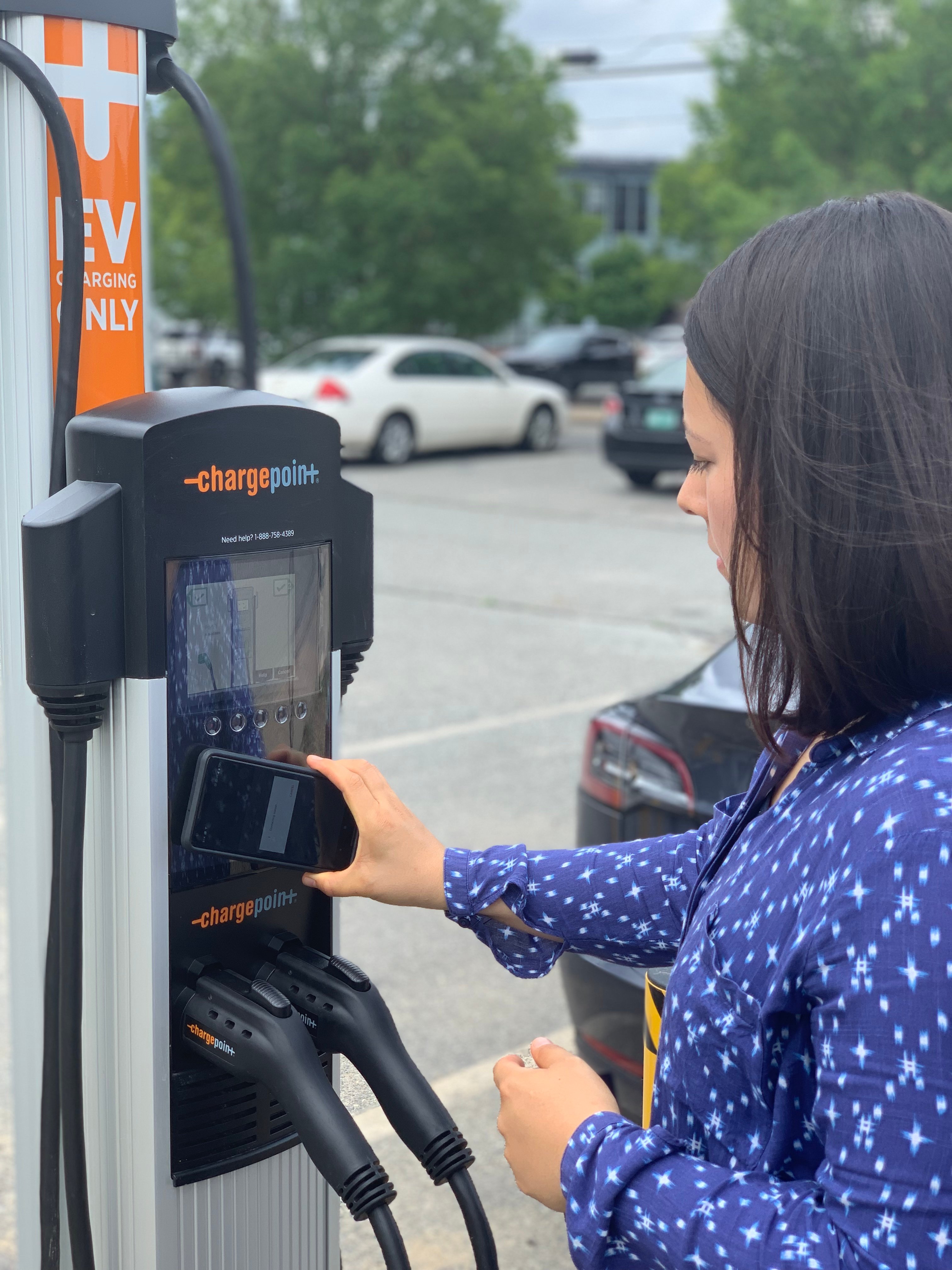 Solutions for every type of facility: