Energize your career
RISE, a pioneer in turnkey energy services since 1978, is a division of Thielsch Engineering, Inc.
RISE continues to expand, and we are seeking experienced professionals to help us in various areas ranging from managers to engineers to electricians and onsite technicians to sales and administrative staff.
RISE provides a work environment that is conducive to personal and professional growth, as evidenced by a large number of longtime employees. For many positions, we offer incentives for sustained, quality performance.
RISE is an equal opportunity/affirmative action employer. We welcome applications from all backgrounds regardless of race, color, religion, sex, national origin, ancestry, age, marital status, sexual orientation, gender identity, veteran status, disability, or any other classification protected by law.
Compensation and Benefits
We offer an aggressive compensation package including an employer-paid Employee Stock Ownership Program and comprehensive benefits.
Competitive wages
Incentive-based compensation for many positions
Paid holidays and time off (vacation, personal & sick time)
Employer-matching 401(k) retirement plan
Employer-paid Employee Stock Ownership Program (ESOP)
Health care benefits through United HealthCare, Delta Dental, and Vision Service Plan
Employer-paid life and AD&D insurance; access to short and long-term disability insurance
Tuition reimbursement
Training and support for field and office staff
We promote from within whenever possible
Employee Stock Ownership Program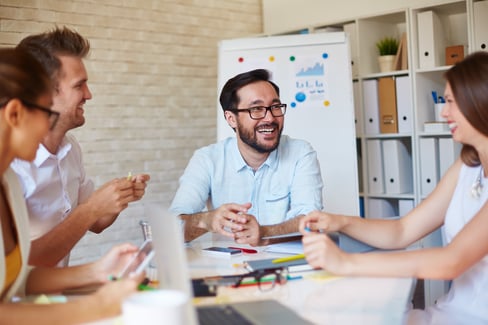 RISE is a 100 percent employee-owned company. This ownership stake means our employees have a vested financial interest in the company's success. Our Employee Stock Ownership Program (ESOP) is similar to a pension in that the company pays into your ESOP shares on your behalf, at no expense to you, and when you leave or retire you are entitled to the value of your vested shares.

Owning a piece of the company fosters a sense of teamwork, respect and appreciation of each other and our shared goals. Everyone pitches in to help do what needs to be done.