Commercial Efficiency Measures
RISE Engineering is a one-stop provider of turnkey energy-efficiency services encompassing various technologies, industries, and facility types.
RISE provides commercial and industrial energy users comprehensive solutions that reduce the environmental footprint and operating expense of their facilities. Our start-to-finish services include energy assessments and proposals, energy engineering services, project management, installation of energy improvements, and assistance leveraging available financial incentives. We serve various industries and types of facilities and scale our services accordingly, whether it be for a single building in one location or a portfolio of buildings in multiple locations.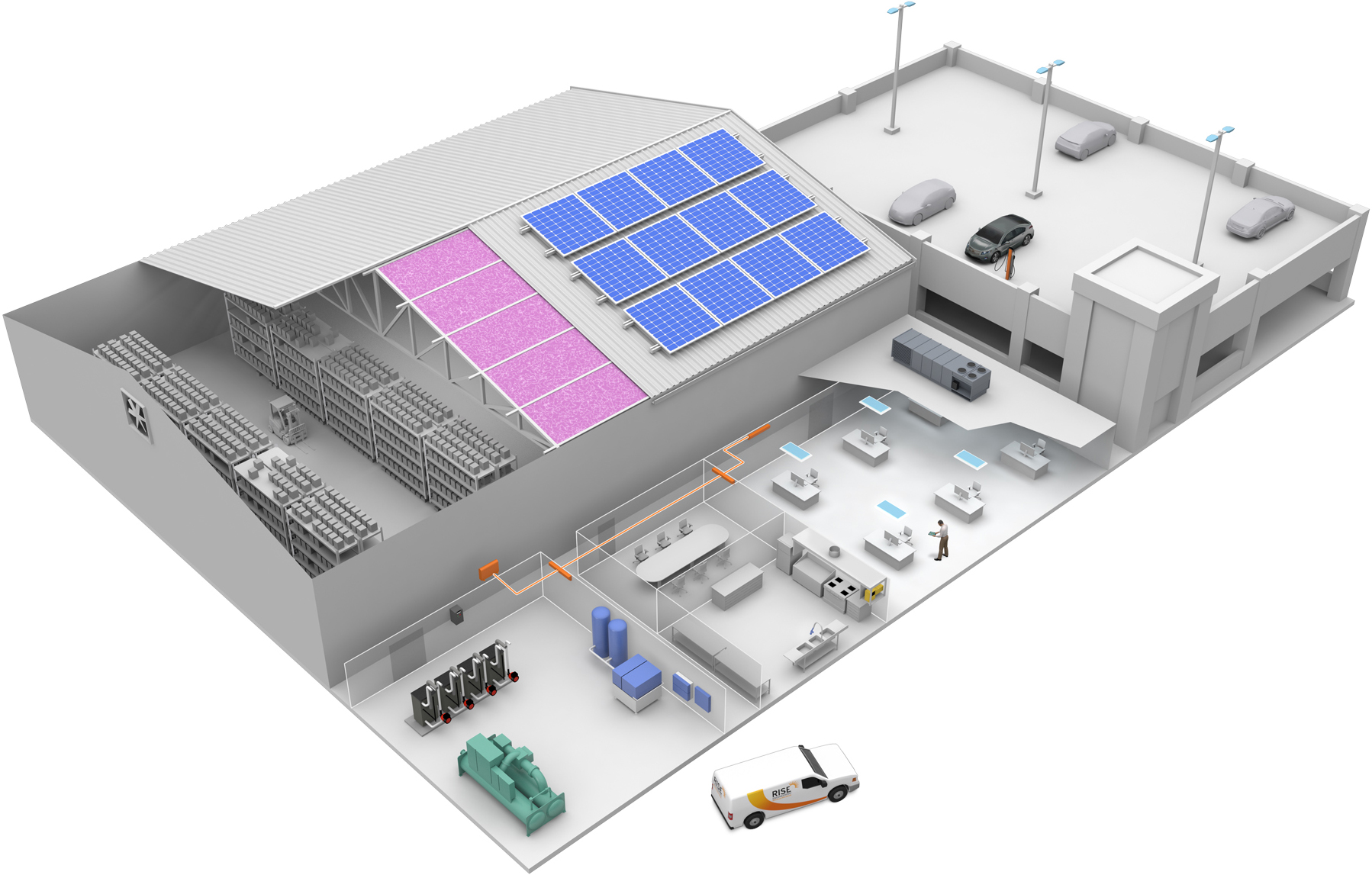 It was an easy decision to move forward with this project once we saw how much we could save. I was worried that the installation would inconvenience the tenants or interrupt our operations, but after the installers introduced themselves and got to work we barely noticed they were there. The initial savings we've realized have been great, and we're interested in retrofitting other buildings.
Joseph Parks Operations Manager Two Hundred Newbury Street Corporation