How It Works
What to expect from our home energy services
Residential customers of the energy program sponsors RISE supports may be eligible to a no-cost home energy assessment, which you can request online or by calling (800) 422-5365. A customer service rep will determine your eligibility and schedule the appointment.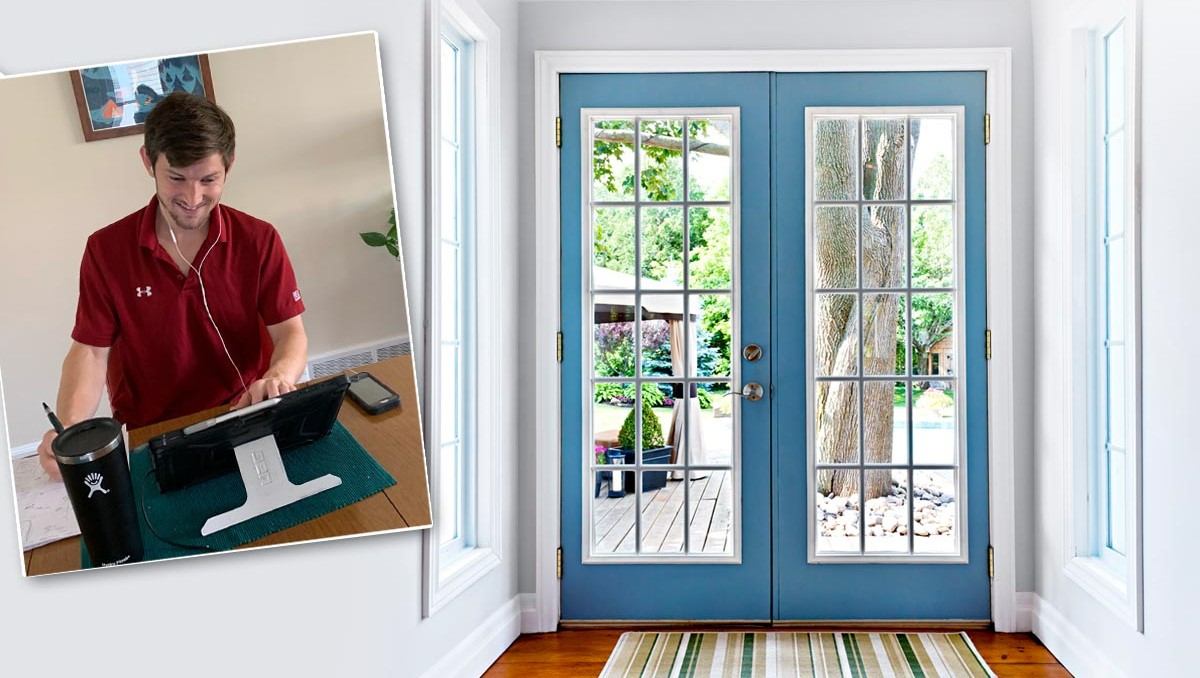 RISE Energy Specialist analyzing the home's energy-efficiency options with a homeowner.
During the home energy assessment, a certified energy specialist will conduct diagnostic tests and may install instant energy-saving measures at no cost to you. These quick, easily installed upgrades may include, programmable thermostats, smart power strips, low-flow faucet aerators and shower-heads, and hot water pipe insulation/wrap, which can help lower electric, heating and water bills immediately.
The Energy Specialist will also review your energy bill with you and present a customized proposal for lowering your energy expenses and improving your home's energy efficiency, safety and comfort. The proposal will:
Recommend energy-efficiency measures;

Identify energy program incentives, rebates and financing options;

Estimate projected energy savings and payback time for your portion of the bill.
If you choose to proceed with any of the recommended measures, RISE's staff will work with you to schedule installation by a qualified program contractor.
Upon completion of the work to your satisfaction, RISE will pay the contractor and send you an invoice, less any applicable financial incentives