MECHANICAL ROOM EFFICIENCY
The mechanical room of a large multi-family, commercial, or industrial building can be an important source of cost-effective energy saving investments. Advances in equipment efficiency and controls technologies make it possible to achieve greater reliability, reduce maintenance requirements, prolong system life, and achieve better comfort in occupied spaces. Taking a holistic approach to mechanical room efficiency is a sound strategy for building owners and operators.
THE ADVANTAGES
Condensing Heating and Water Heating Equipment
New condensing heating equipment is up to 98% efficient, saving up to 20% and providing faster recovery rates than conventional units.
Insulated Domestic Hot Water Storage Tanks
Longer life and higher insulation levels to minimize standby heat loss.
High-Efficiency Pumps, Motors and Variable Speed Control Technology
This equipment comes in a variety of forms, all designed to improve the efficiency of the water distribution system in your building. They include:
Electronically commutated motors (ECMs);
Variable speed heating pumps with integrated sensors and drives
High efficiency domestic hot water recirculation pumps;
Variable speed water booster pumps
High-Efficiency Chillers
Cooling costs can be reduced by up to 60% by utilizing new chiller equipment.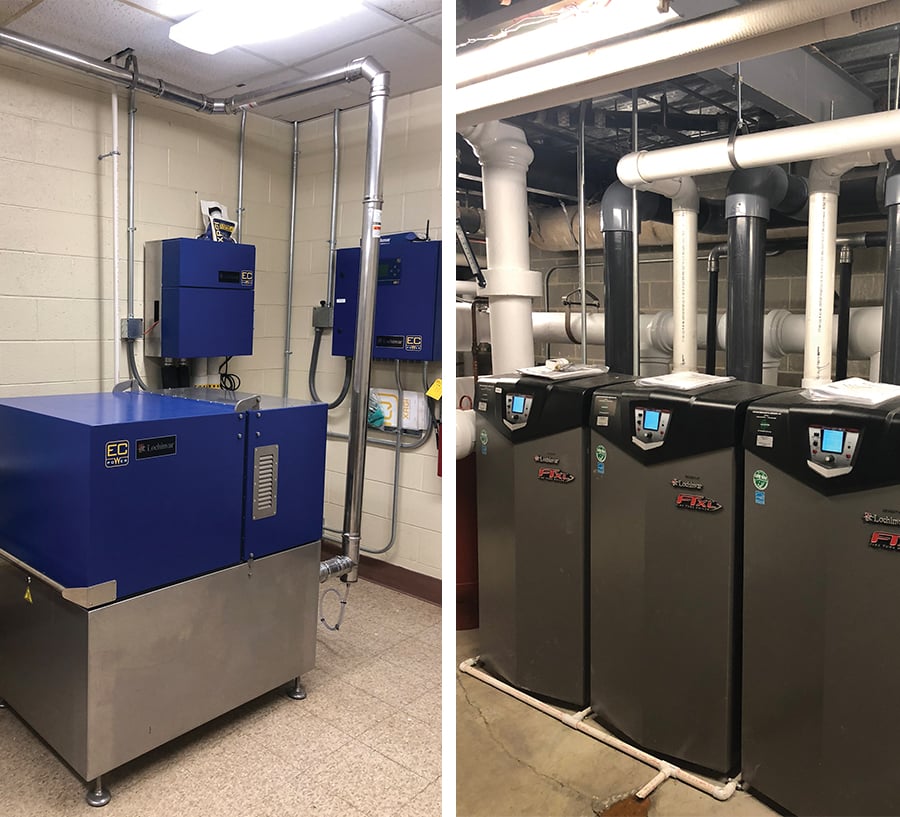 TAKE ACTION AND SEE THE DIFFERENCE.
RISE's energy-efficiency experts can evaluate the benefits of replacing your current boiler room equipment. We can present you with a proposal that outlines the investment, the savings, and the incentives available from utilities and other program sponsors that can help reduce your out-of-pocket cost.
If you choose to proceed, licensed professionals will install premium efficiency units with minimal disruption to your operations. RISE will guarantee all work and follow up to make sure you are completely satisfied.