HEAT PUMPS
An all-in-one heating and air conditioning system that works year round to provide a comfortable environment for your space. Heat pumps deliver exceptional heating performance in the shoulder seasons and offer high-efficiency cooling for the hottest times of year. Heat pumps are well suited for homes, small businesses and other commercial environments.
BENEFITS
Complete Zone Control
Maximum control available with single zone and multi-zone systems.
Personal Comfort Control
Customize settings like temperature, fan speed and air direction in each room or zone for total comfort control.
Cleaner, Healthier Air
Some units have multi-part filtration system to reduce contaminants such as allergens, viruses and bacteria from the air. This combination of filters provides a healthier, breathing environment.
Low Temperature Heating
Some units can provide instant warmth even in extreme climates, down to -13° F outdoor ambient temperature.
Ultimate Energy Efficiency
Internal mechanical and electrical technology results in substantial energy and utility savings.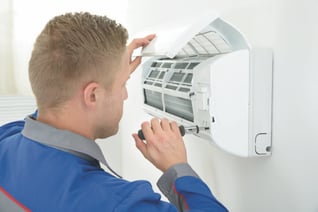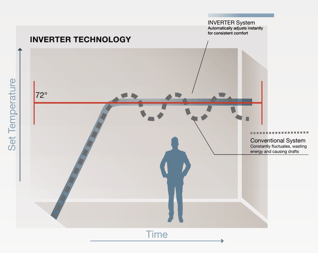 TAKE ACTION AND SEE THE DIFFERENCE
RISE's energy-efficiency experts evaluate the benefits of replacing your current heating and cooling process and provide an estimate of energy savings. Our experts will also present ROI and potential utility incentives available from utilities and other program sponsors that can help reduce your out-of-pocket cost.
If you choose to proceed, licensed professionals will install the premium equipment with minimal disruption. RISE will guarantee all work and follow up to make sure you are completely satisfied.