BUILDING AUTOMATION SYSTEMS
The effective use of controls to guide the operation of the HVAC, lighting, and other systems is a critical element to achieving an efficient and comfortable indoor environment. A wide variety of Building Automation Systems is available for this purpose, and RISE Engineering has the resources and the experience to apply the right solution to your facility's needs.
THE ADVANTAGES
Energy and Cost Savings
Data Tracking
Control From Anywhere
Advanced Scheduling of Events
Multiple Access Levels
HVAC, Lighting, Refrigeration can have controls too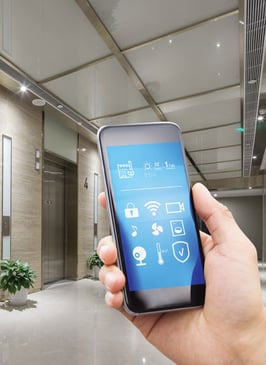 TAKE ACTION AND SEE THE DIFFERENCE.
RISE's energy-efficiency experts can evaluate the benefits of installing the right building automation system for your needs. We can present you with a proposal that outlines the investment, the savings, and the incentives available from utilities and other program sponsors that can help reduce your out-of-pocket cost.
If you choose to proceed, licensed professionals will install premium efficiency units with minimal disruption to your operations. RISE will guarantee all work and follow up to make sure you are completely satisfied.